This weekend we went on our first family campout. We have been trying to go camping for a while now but something would always come up and we wouldn't get to go. So this time we just decided that we would go this weekend and just went. Spur of the moment.
We had lots of fun. It was alittle bit cold but we survived and the girls loved it and want to go again.
Here are some pictures.
Our tent (pic by syd)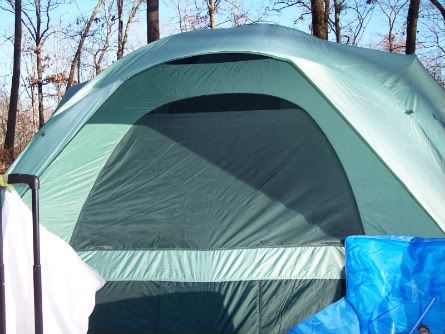 The girls in their camp chairs enjoying some jerky
Becca
David at breakfast
Syd
Some pictures from the hay ride we went on. We were playing some really cool frog musical instruments.
Here are some pictures taken at the nature center. This one was taken by Syd
Becca favorite chew toy right now.
Enjoy.